Did you Know?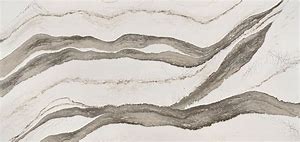 ..Quartz counters are not solid quartz?
Unlike natural-stone slabs mined from the ground, slabs of quartz are engineered in a factory. Ground quartz makes up about 90% of the ingredients, but there are also polyester resins (for binding) and pigments (for color). Small amounts of glass or metallic flecks may be added, as well.
One of the benefits of this process is that it makes the countertops scratch-resistant and prevent staining. The best part? Quatz countertops are nonporous and do not require sealing (unlike granite which requires annual sealing).
…Quartz countertops are environmentally-friendly?
With the majority of ingredients in quartz being waste by-products (from other manufacturing), no quarried stone is solely used for quartz countertops. Quartz has a longer life (before replacement) and can be recycled. This is definitely a more "green" product compared to other countertop options. Using quartz in your project may contribute points to your LEED score based on it being a low-emission material and mostly recycled.
…Quartz counters are low-maintenance?
As mentioned above, quartz is nonporous and does not require yearly sealing. The surface should remain smooth and shiny without needing sealant, conditioner, or polish. Being that it is heat-, scratch-, and scorch-resistant, it's easy for quartz to look new, longer. Due to the surface being completely smooth and maintenance-free, microscopic organisms some common in kitchens won't grow on quartz, either.
…Quartz is all around us?
Most of us picture glamorous kitchens and sleek bathrooms when we hear "quartz" but the material is mostly slabbed out for large projects like airports, shopping malls, and boutiques. Quartz has been used in commercial settings for decades and has only recently become an element of dream kitchens. However, it's low-maintenance, variety of color and style options, plus its nonporous surface make it highly desirable for households.
…Cambria is an American Company?
Kitchen Advantage LLC is a premier Cambria dealer. Based in Minnesota, Cambria is a family-owned producer of quartz countertops. Committed to high-quality products and craftsmanship, Cambria selects its materials from its own mine. You can watch the video by clicking here.
IF YOU'RE TRYING TO DETERMINE WHAT TYPE OF COUNTERTOP SUITS YOUR LIFESTYLE, THEN CONSIDER QUARTZ FOR ITS LOW-MAINTENANCE, LONG-LASTING QUALITIES. YOU WON'T BE DISAPPOINTED WITH THIS EASY-TO-CARE-FOR SURFACE THAT'S BOTH STRONG AND BEAUTIFUL.
If you're trying to choose which type of counter suits your lifestyle, then consider quartz for its long-lasting qualities and low-maintenance. You won't regret this easy-to-care-for surface that's both durable and gorgeous.